Phil King, Hamish Douglass, Mark East. These men were at the top of their game in the 2010s, commanding billions in funds under management at firms they built and cultivating loyal followings among professional investors.

But as they move out of the spotlight, who among the young generation of managers is being primed to take their place?
AFR Weekend asked portfolio managers, sell-side analysts and research houses who they believe are the industry's most promising trailblazers. With some coaxing, a handful of names surfaced.
Out of an array of asset classes, most who made the cut invest in small-cap equities, a hotbed for talent where young minds can excitedly uncover unappreciated companies and learn the ropes.
Pleasingly, women have a strong showing. This is not to say the industry has fixed its diversity problem, with female nominations coming almost exclusively from senior women, but the next generation is acutely aware of their role in inspiring young women to enter the sector.
Most who made the list agreed to share their journey through funds management, with a few exceptions who preferred to fly below the radar. Perhaps they've seen the dangers of key-person risk, particularly in boutiques, where the departure of a high-profile manager can topple a business. All are under 35, having quickly risen in an industry that is notoriously difficult to break into and built reputations among their peers, crossing paths at investment conferences and sell-side company showcases.
Some took a less traditional path, stumbling into funds management, while others were yanked out of the sell-side once the training wheels came off.
While most are not given complete portfolio oversight, they are integral in the process of making decisions about how billions in retirement savings are directed, pitching stocks, voting on corporate actions and taking face-to-face meetings with C-suites. It is a huge responsibility, and they know it.
"You need to be driven because we're all fighting for the next idea, fighting for capital," says Rachel Cole, an investment analyst at Pendal Group.

"It's a constant feedback loop, you're always aware of how you're going. For someone who is fairly competitive, it's great to be able to see how you're going along the way, and if things are going right, it's really rewarding."
Changing of the guard
Understanding how this generation differs from the one before is worthy of examination. On the markets front, the distinction is clear. Each rising star entered the industry in an era of falling interest rates and low inflation, when easy money fuelled buoyant sharemarkets and funnelled money into loss-making businesses that promised to grow quickly.
While most would argue that their firm's robust internal investing processes meant they didn't stray too far from the style of analysis that catapulted names like Kerr Neilson and Anton Tagliaferro to fame, they admit the recent bout of market volatility has been an education.
"People my age, we've only had a career in a market with declining interest rates, and I think therefore your training, watching share price moves every day, hasn't had as much of a weighting on valuation discipline," says Anna Milne, a senior equity analyst at Wilson Asset Management.
"That's been a real learning curve for many young people in the industry."
Access to information is another. As one senior industry figure put it, when he was coming through the industry in the 1970s and 1980s, building out a comparable company analysis could take weeks, pulling hard-copy company documents and manually copying out earnings and profit figures. Now, it can be done in a matter of minutes with a Bloomberg terminal.
Of course, this abundance of information is a double-edged sword, diminishing the edge active managers had in a less informed market.
This generation is also entering the industry at a time when funds are being sucked out as index investing grows and superannuation funds boost their in-house teams. The pressure to outperform, consistently, is fierce, and personal short-term performance is on display.
Cream of the crop
In this competitive environment, what does it take to get ahead in funds management? Answers from this crop of rising stars centred around one theme: passion.
Fundies talked about how difficult is it to switch off, tied to the day-to-day gyrations of the market and round-the-clock financial news, and the need to stay ahead of the curve by being widely read. "You've got to love it," Milne says. "It is a lifestyle, it's not a job. We're watching the 11:30pm data releases in the US even though we cover the Australian market because it's all interrelated, and you do have to have your blinkers on all the time."
"The job isn't meant to just go home and go to sleep," adds Paradice Investment Management portfolio manager Jordan Woods. "You do see a lot of people take time out of the industry because it does wear you down, especially when things don't go your way."
Managers also have to develop nerves of steel, excellent judgment and humility, constantly forced to challenge their own ideas. When asked which books or writings they consume to hone their craft, many cited psychology and behavioural economics books like Annie Duke's Thinking in Bets and Daniel Kahneman's Thinking, Fast and Slow over the investing classics, seeking to understand how their own biases affect their investing, how to control their emotions and make good decisions.
Nurturing a healthy sense of scepticism also goes a long way, faced with management teams putting their best foot forward. It's their job to peel back the curtain and reveal the story corporates don't want the market to know.
---
James Sioud, Regal Funds Management
Meet James Sioud, Regal's youngest portfolio manager at just 27 years of age who cites history books on Napoleon and Winston Churchill as some of his key investing influences.
"If your thesis isn't playing out, and you're digging yourself into a hole, sometimes you have to stop, be humble, and turn around," he said, an investing lesson he learned reading about Napoleon's failed Russian conquest.
The ambitious portfolio manager and natural networker admits he had no idea the stock market existed until university, but displayed a keen interest in understanding how business works, coming up with schemes in high school to make money on the side.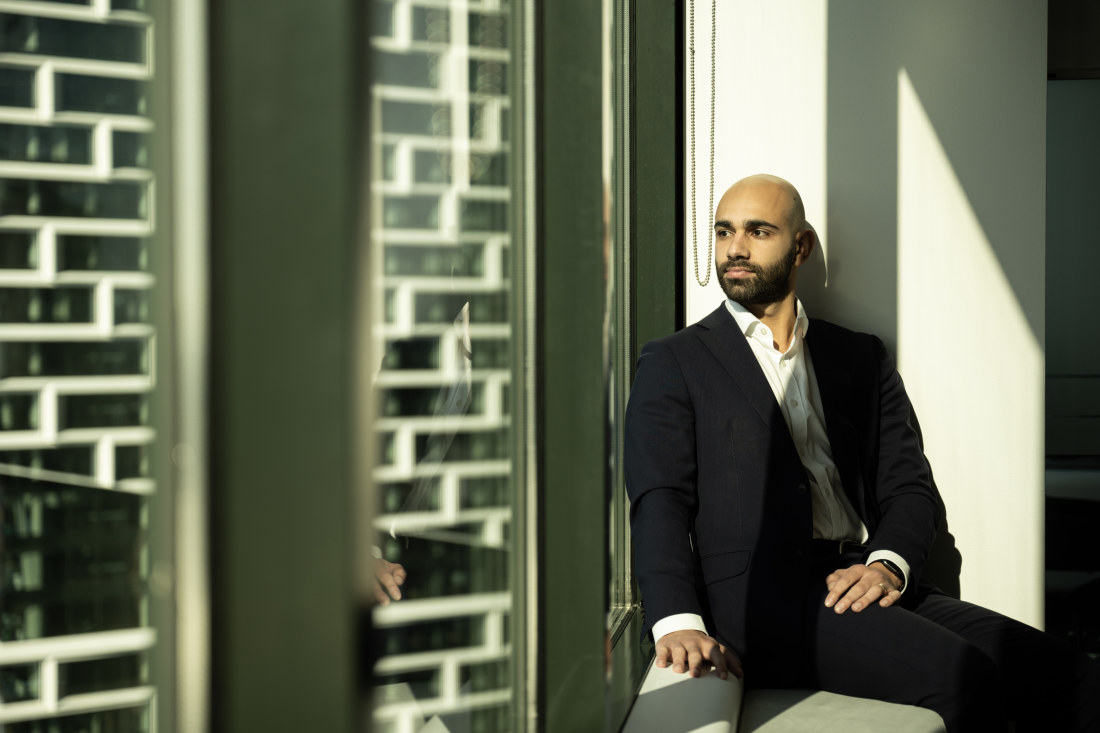 Sioud joined Regal's legal and compliance team while in university, but not one to sit still, he boldly pitched a short thesis (on a stock he'd rather not name) to chief investment officer Phil King. It must have been sound enough, securing him a position as an equity analyst, before making portfolio manager in 2021. He now manages a sleeve within the small companies long/short fund alongside Todd Guyot and King.
Among his key moves has been leading the firm's investment in aged care operator Estia earlier this year, helping to build conviction around the supply and demand dynamics of the industry and the future of government regulation. Asked about his investment style, Sioud says he operates a catalyst-driven, contrarian approach. "There needs to be some event that's going to help the market realise what I think it's missing," he says.
Anna Milne and Sam Koch, Wilson Asset Management
Anna Milne knew she wanted a career in finance from a young age. So evident was her fascination that on her 16th birthday, her mum marched her down to the local stockbroker to make her first investment – New Zealand infrastructure investment player Infratil.
Good grades and a commerce degree landed her an equity research analyst role at Credit Suisse in Sydney under lead insurance and financials analyst Andrew Adams. She jumped to the buy-side with Wilson Asset Management in November 2020, joining the WAM Leaders, and highlights her work managing risk in the portfolio, key in the fund's decision to significantly reduce its weight in CSL before the biotech powerhouse came out with a rare profit downgrade in June.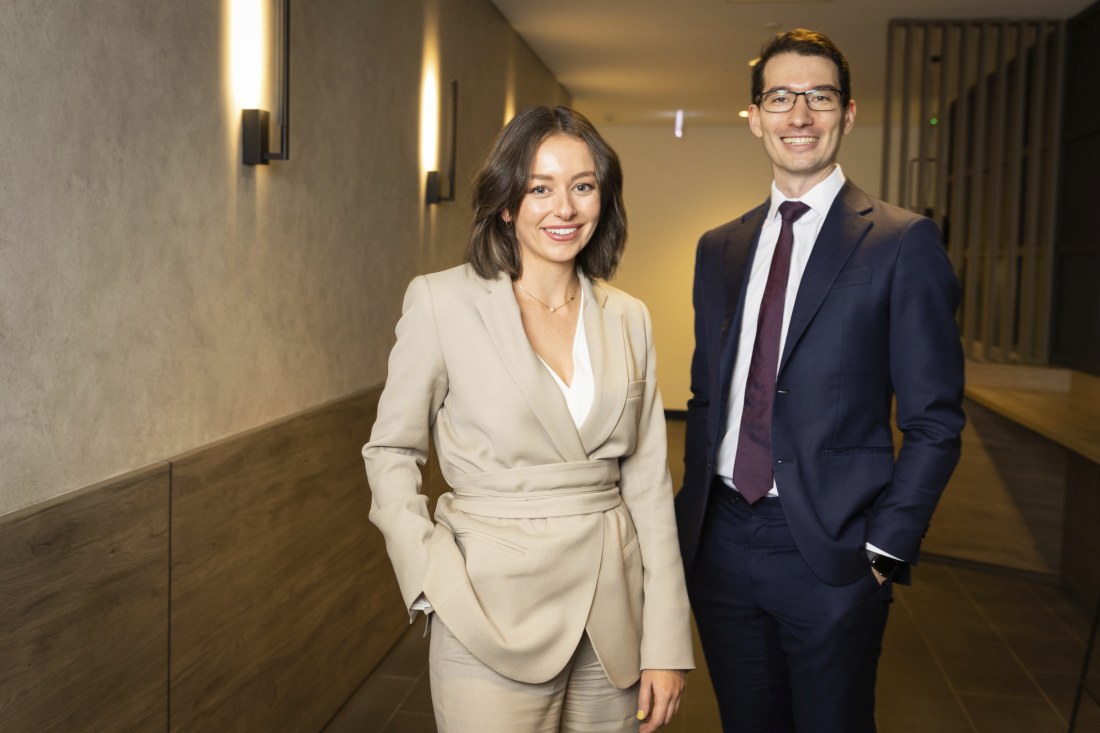 Sam Koch took a less traditional route. While studying to be an architect, he found himself drawn to finance, obsessively tracking Bloomberg News, and realised he needed to make a career change. "I bought a few shares, Billabong, SurfStitch, companies that were tangible," he said. "Some worked out, some definitely didn't, but that sparked an interest."
He found a job in Colonial First State, pumping out reports for up to 80 funds by day and studying for his CFA at night, before breaking into funds management as a buy-side equities dealer at IFM investors.
As an equity analyst for WAM Capital, he's invested in payments terminals company Smartpay, which has gained 191 per cent over the past year. Wilson popped up as a substantial holder in the company in March, and at one point held a 7 per cent stake. He's also across Wilson's major holding Silk Laser Clinics, which is currently the subject of a takeover bid.
Married with a toddler, Koch doesn't have much time for hobbies, saying work and family is where his head is at.
"You have to work hard, you have to bring a unique perspective because the reality is when you're participating in markets, you're competing with legends like Geoff Wilson and David Paradice."
Will Granger, Airlie Funds Management
You might recognise Will as one member of the Granger trio, three brothers who all work in funds management – Will at Airlie, Sam at Equanimity Partners and Tom at Anacacia Capital.
Granger got a taste for investing by listening to his stockbroker father talk about markets at the dinner table. He landed a job at boutique hedge fund KIS Capital Partners, cutting his teeth in the small-cap end of the market. After the business closed in 2019, he joined Airlie as an investment analyst, working with John Sevior, Matt Williams and Emma Fisher.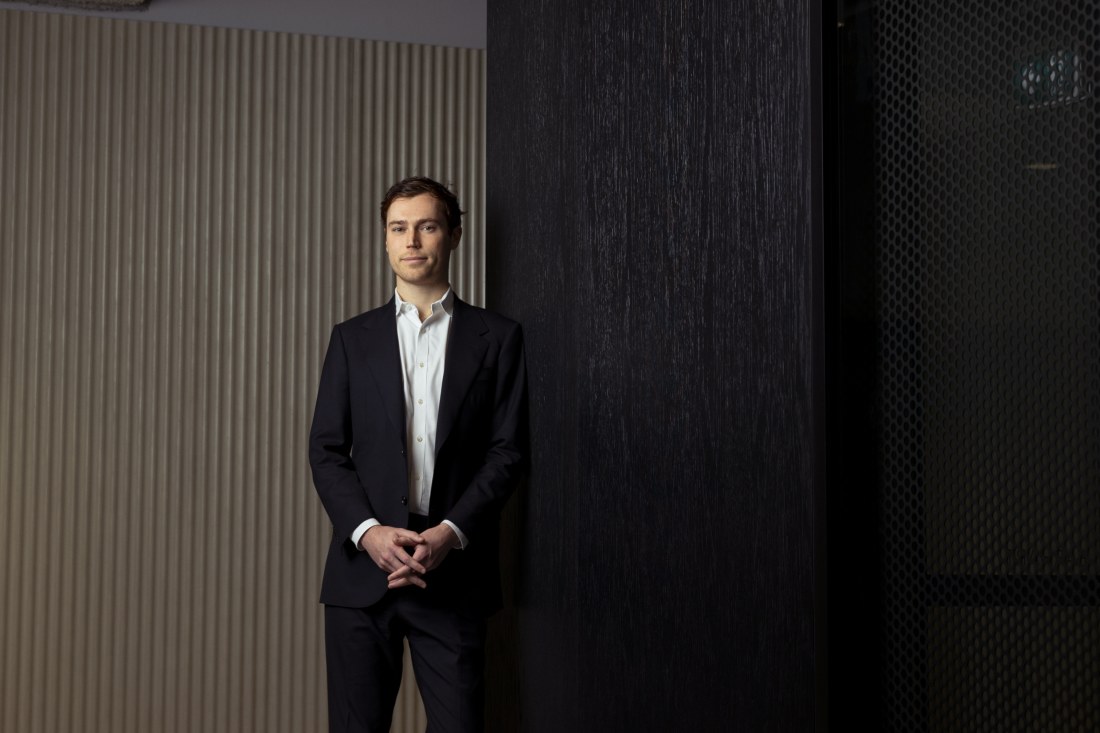 "We're always bouncing ideas off each other. You get a fair amount of autonomy at Airlie, you're there to find good ideas, and the nature of that you are pitching to John and Matt, trying to learn from them," he says.
One of Granger's best calls was an early investment in New Zealand classified business Trade Me. The board accepted a $2.4 billion bid from British private equity group Apax in 2018 at a 27 per cent premium to its one-month average stock price.
On his bucket list is attending the Berkshire Hathaway annual meeting in Omaha, dubbed the Woodstock for Capitalists.
Tahlia Gugusheff, First Sentier
If you told a young Tahlia Gugusheff she'd be helping to manage $116 million in funds by age 30, she'd probably laugh in your face. The Adelaide native was raised by a single mother in a working-class suburb and says that "investing wasn't really part of our reality".
An interest in "understanding how the world works" drove her to a double degree in law and commerce, before securing a graduate role at then-Colonial First State Global Asset Management under chief economist Stephen Halmarick.
Gugusheff lists Dawn Kanelleas, head of small and mid-cap companies at First Sentier, as an important mentor. It's not lost on her that she was drawn to Kanelleas as one of the few female portfolio managers in the industry and lists their relationship as a reason why she developed a keen interest in equities.
"When you go into meetings and you're the only woman, it's easy to get disenchanted," she says. "If I didn't have that role model, it would make it more difficult. As a manager, she understands the challenges I'm going through and my perspective dealing with the egos in this industry."
Asked why she thinks so few women in the industry make it to top portfolio manager positions, Gugusheff picked out a range of issues including a lingering boy's club culture, the long hours and unconscious bias, adding that this bias extends to ethnic diversity.
Asked where she sees herself in 10 years, Gugusheff replies: "I want to be in the room where it happens."
Fred Skulley & Eleanor Swanson, Firetrail Investments
Skulley and Swanson are two sides of Firetrail, a Pinnacle-boutique founded in 2018 by ex-Macquarie stockpickers Blake Henricks and Patrick Hodgens, one in global equities and the other in Aussie small-caps. Both talk about the benefits of the firm's flat structure, where younger members of the team are encouraged to present their ideas to the investment committee.
"Everyone will go around, give their views on the idea, even people that have been here six months," Skulley says. "I think Firetrail is unique in that way where there's the appetite to train people from the grad level."
Skulley began his career in institutional equities research sales at Goldman Sachs, focused on technology, media and telecommunications. He switched to the buy-side in 2020 as the first external person to be hired for the Firetrail S3 Global Opportunities.
Swanson took a similar path, working under Hodgens and Henricks at Macquarie. She was made portfolio manager of the Firetrail Australian small companies fund in 2022, making her the only female portfolio manager on this list. "I quickly figured out I didn't want to work for a big US headquartered bank where you're a satellite office," she says.
Foundational investments include an early investment in Baby Bunting, which she describes as "really uncomfortable", building a position when gross margins were being crunched by firesales across the industry and the share price was on its knees.
"We realised they had a balance sheet to get them through the period and if they did trade through, they would be the last man standing," she says. "We bought it at $1.50, and it got up over $3. That's when I realised that if you do the work, you can generate huge performance."
Tim Warner, Totus Capital
Tim Warner hasn't let the lack of a finance degree hold him back. The engineering graduate harboured an interest in business and investing, putting what savings he had through high school into managed funds, before trying his hand at the ASX sharemarket game.
Warner says luck (and hard work) played a part in getting into funds management, having a chance meeting with veteran investor Matthew Kidman, who brought him under his wing and showed him the ropes.
Within two years, Warner shifted to Ben McGarry's long/short boutique Totus Capital, where his instinct to always ask why came in handy. Among his best ideas on the long side include buying into IT distributor Dicker Data at $5-$6 (and selling around $10-$14 when the founder started selling stock).
"I love coming to work and making money for other people," he says. "In doing that, I get to understand how the world works, how businesses work and I get the freedom to explore all avenues that interest me. If I'm doing the same thing I'm doing today in 10 years' time, I'll be happy."
Sean Roger, Perpetual
Like many of Perpetual's investment team, Sean Roger started as a graduate accountant and worked his way up, making it to equity analyst by his third year. These days, he's second in charge to Anthony Aboud at the company's Pure Equity Alpha long/short fund.
Roger's past four years have been focused on the short side of the portfolio, betting against ASX e-commerce names and learning to control risk.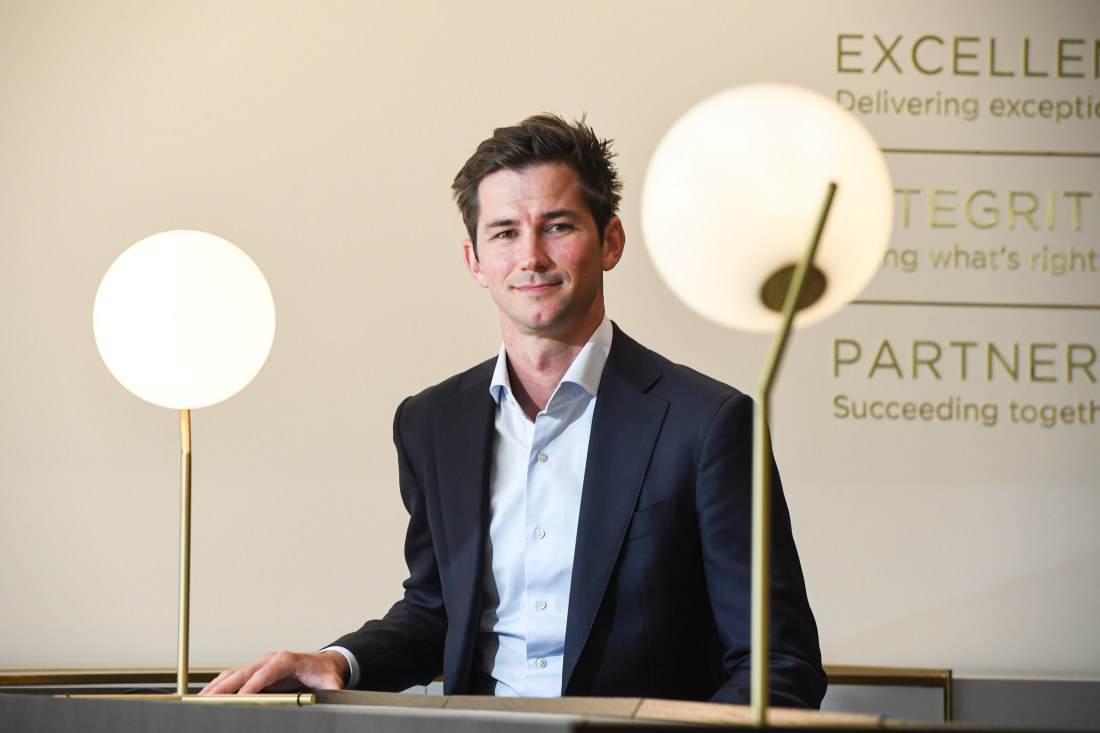 "Having Anthony and Paul [Skamvougeras] there, who have run short portfolios for 15 years plus, running them during the GFC, that's been a big help, to have their experience and be able to bounce ideas," he says.
Rachel Cole, Pendal Group
Fate led Rachel Cole into funds management. As an actuarial student, her name was picked out of a hat to complete a six-month investment internship at CFSGAM. She was hooked, going on to investment analyst roles at Colonial, NAOS and now Pendal.
"It's not just about looking at companies, it's about understanding what the market knows about these companies and feels about them … there's a behavioural aspect to markets which I find fascinating," Cole says when asked what she likes about investing. She tries to lead a life outside work and can be found surfing, swimming or spearfishing.
Jordan Woods, Paradice Investment Management
Jordan Woods thinks he's landed the best job on the planet. "We get access to the best corporate management teams, access private company meetings and industry experts, and we get to travel around the world," he says.
A country boy, he became obsessed with understanding how business works at university, and after nixing a career in FX trading, landed a job at Ausbil in 2014 under Nick Condoleon.
He says the key to his success – now a portfolio manager in the Paradice mid-cap team – is strict organisation, figuring out what matters and forming a view. "If you want to find something out, you can go learn about it and understand it," he says. "The hard part is filtering all that down into what that means and then coming up with an investment decision, and being measured on it."